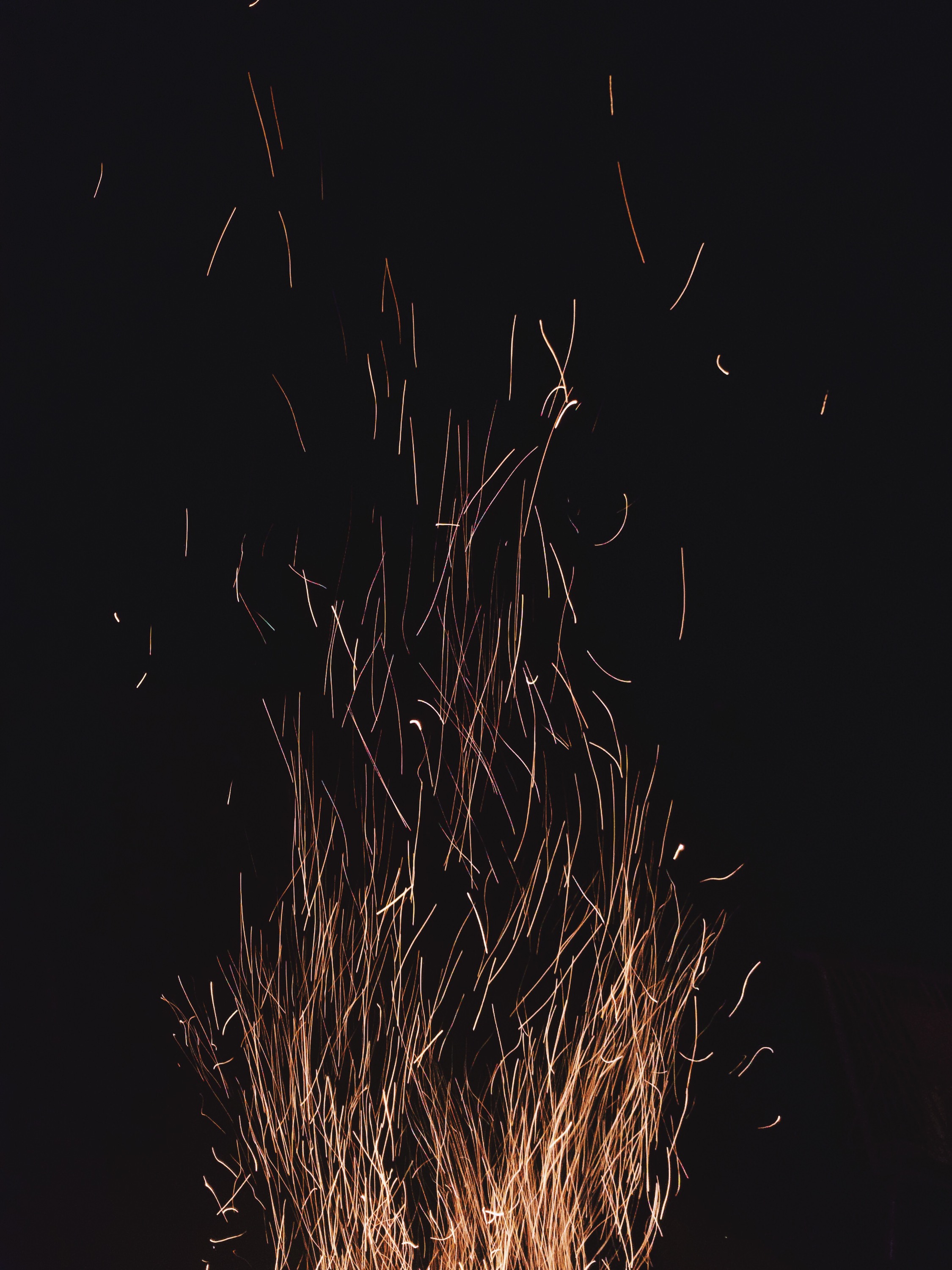 Zela Margossian Quintet is an ethno-jazz band based in Sydney, performing original works and arrangements carrying influences from Armenian traditional music.
Born in Beirut of Armenian heritage, Zela's music bears influences from the rich and colourful cultures that she represents. Comprised of talented and multi-cultural musicians from Sydney, Zela Margossian Quintet creates an exotic musical atmosphere that is sure to take you on an emotive and pleasurable journey.
The Zela Margossian Quintet participated in the Beirut International Jazz Festival in Beirut, Lebanon in April 2018. The Quintet has also participated in different festivals in Sydney such as the International Women's Jazz Festival in 2017 and Sydney Improvised Music Association's Winter Jazz Festival in June 2018 as a headline band.
Transition, the band's debut album was released digitally by Art As Catharsis record label on the 30th of November. Since then, the quintet has had performances in Canberra, Melbourne, Hobart, Auckland and Wellington and has received positive reviews from different sources such as The Sydney Morning Herald, The Australian, DownBeat and JazzWise magazine to name a few.
Art As Catharsis describes the Quintet's music as follows:
"'Transition' is a richly textured progressive world jazz album with heavy Armenian influences. From start to finish, the songs on the album bear many hidden traits that make it all the more enjoyable. Margossian's stop-start style of fast, accurate piano, coupled with the quintet's wild percussion and drumming, soothing clarinet and double bass are all perfectly complemented by a clean, authentic production style - allowing each instrument to breathe and be appreciated to their fullest."
Born in Beirut, of Armenian heritage, Zela Margossian began studying piano at a very young age. Graduating from Hamazkaine's Parsegh Ganatchian Musical College, she carries on her musical studies at the Lebanese Higher State Conservatory and at the same time, she continues her education in English literature at Haigazian University. Upon earning her B.A. degree in English literature, she leaves for Armenia to further her musical studies at the Yerevan Komitas State Conservatory in the class of the renowned pianist and professor Vili Sargsyan. In 2007, Zela earns her Master's degree in Piano Performance from the Yerevan Komitas State Conservatory.
During her years studying in Armenia, Zela developes a great passion towards Armenian ethno-jazz music that she experiences in local jazz venues. After moving to Sydney, she embarks on a new journey of nurturing this passion and has been making her mark here as a blossoming composer and artist.
Zela is currently active performing her original compositions with her band, the Zela Margossian Quintet, which she founded in early 2017. Zela Margossian Quintet's music is a fusion of folk and jazz, carrying influences from traditional Armenian music.
Performance highlights include the Quintet's participation in the Sydney International Jazz Women's Festival (Nov. 2017), a tour to Beirut, Lebanon to take part in the Beirut Jazz Festival (April 2018), and a headline performance at the SIMA (Sydney Improvised Music Association) Winter Jazz Program (June 2018). The Zela Margossian Quintet released their debut album, Transition in November 2018. Since then, the quintet has had performances in Canberra, Melbourne, Hobart, Auckland and Wellington.
"What a bright new force is pianist Zela Margossian. Her debut album, Transition, announced her range and fascination as a composer, splashing her Armenian heritage across the broad canvas of jazz." - The Sydney Morning Herald.
"Transitioning among seemingly impossible musical and rhythmic puzzles and into an effortless harmonious whole, Margossian's strong compositional themes and organic, intuitive sense for sophisticated meters only is enhanced. Embracing her background and a shift over to jazz following classical music studies, the bandleader has carved out an entrancing and dazzlingly unique kaleidoscopic niche." - DownBeat
Alexander Inman-Hislop (b Colombo, Sri Lanka; 14 July 1993) is a graduate of the Sydney Conservatorium of Music's prestigious Jazz Performance degree. In 2018 he was nominated as a finalist in the Wangaratta National Jazz Awards. He leads ambient/minimalist ensemble jetrio, co-leads electronically-inspired BIKE THIEF and maintains ongoing commitments as a freelancing artist.
He tours regularly with a number of groups throughout Australia, Japan, Korea, China, Taiwan, New Zealand, Thailand, Malaysia, Indonesia and Lebanon. Alex has received tutelage from a number of jazz drumming luminaries such as Simon Barker, James Waples, Tim Firth and Andrew Dickeson. His idiosyncrasy is characterized by a breadth of styles; most recently drawing influence from ritual Sri Lankan drumming through his engagement with Honours research.
Adem Yilmaz is a percussionist, who specializes in the Darbuka and near-eastern percussion instruments. Born in Istanbul, Turkey to a Kurdish family, Adem began playing his first instrument, the Darbuka (Doholla) at the age of 8.
Having Mr. Izzat Kizil, one of Turkey's most recognised and internationally known percussionist, as his teacher, Yilmaz found himself in a world where he was involved performing with many bands as well as recording albums with many of them.
In 2014, Yilmaz immigrated to Sydney, Australia. Within a short period of time, Yilmaz established himself as a sought-after percussionist in Sydney and has been involved with Sydney's well known bands such as Zela Margossian Quintet, Plait Ensemble and Masha's Legacy and has performed in distinguished venues such as the Sydney Opera House, City Recital Hall, Sydney State Theatre, Foundry616 and Venue505 and performed in Beirut, Lebanon as part of the Beirut International jazz Festival with Zela Margossian Quintet in April, 2018.
Adem continues his musical journey with many musicians, collaborating in different projects, including festivals and tours around Australia.
Jacques Emery is a double bassist, composer and performer who works on Cammeraygal and Cadigal land.
Born in 1997 to orchestral string players, Jacques cultivated a deep curiosity in all kinds of sound and music from a young age.
His teenage years laid the path for an ongoing curiosity with many different musical disciplines: he participated in Australian Youth Orchestra programs, formed jazz groups, and began to compose his own music.
In 2019, Jacques will complete his Bachelor of Jazz Performance at the Sydney Conservatorium. Since entering the Con on a merit scholarship, he has received several university prizes, was selected as one of SIMA's Jazz Stars of Tomorrow, and was awarded the BBM Youth Support Award by Judy Bailey, which gave him the chance to explore the improvised music scenes in London and Berlin. In late 2019, he will travel to Oslo, Berlin and New York with fellow student Charlie Sundborn, as recipients of the Henderson Travellers Scholarship, where they will receive lessons from renowned improvisers such as Marc Hannaford, Tony Buck and Magda Mayas, and Streifenjunko.
Even at a young age, Jacques has travelled an impressive musical path: as a Bassist with the Australian Art Orchestra he has appeared at jazz festivals in Melbourne, Wangaratta, London, Berlin and Wrocław. He also appeared twice at Melbourne Jazz Festival in 2019: with Josh Kelly, recipient of the PBS Young Elder of Jazz, and with the great singer Vince Jones. He has had the great fortune to play with some of Australia's celebrated improvisers, such as Simon Barker, Tony Buck, Paul Cutlan, Sandy Evans, Andrea Keller, Peter Knight, Stephen Magnusson, Matt McMahon, Mike Nock, and James Waples.
He also considers himself very fortunate to be part of an exciting new generation of improvisers in Sydney, where a generous community is forming around experimentation with improvisation and musical form. He regularly collaborates with likeminded young improvisers such as Chloe Kim, Charlie Sundborn and Theo Carbo.
Jacques is active in a number of original and collaborative groups in Sydney, including BIKE THIEF, Coursed Waters, HEKKA, Jachlo, Scattered, Skram Luff, and the Zela Margossian Quintet, and also releases music from a variety of his solo projects.
Stuart Vandegraaff is a multi-instrumentalist (saxophones, clarinet, flute, Arabic nāys) performer, bandleader and composer renowned for his work in the intercultural music sphere. Initially trained as a classical (award-winning) saxophonist, Stuart studied jazz performance on alto saxophone at Adelaide Conservatorium. He has since developed deep specialisations in Brazilian music styles, Arabic music, Klezmer and Roma styles, and developed a unique approach to improvisation based on jazz, extemporisation from folkloric styles and tārāb. His recently completed academic work includes presentation of research outcomes nationally and internationally derived from his Masters study (Sydney Conservatorium, completed 2018) into the development of a comprehensive technical and expressive approach to performance on saxophones of music derived from Arabic māqāmat (modes).
A former principal player in both the Royal Australian Navy and NSW Police Band, Stuart is now a full-time independent performer, composer and educator. His recent international performance schedule has taken him to USA, Canada, India, Brazil, China, across the Middle-East and throughout Europe. He is co-founder and music director of intercultural performance ensemble Masha's Legacy, co-founder of the Clube Nacional do Chorinho na Australia, is a regular performer with the orchestra of the Andalus Arabic Choir and has applied a tārāb-derived approach to his overall musical practice. His work with the Zela Margossian Quintet allows him to draw on all his extensive and diverse experience with the touch of magic only a deep friendship with peers on equal terms can deliver.